German Defense Minister Christine Lambrecht has approved a new delivery of weapons to the Ukrainian army. The transfer is not from German stocks but from a private supplier in the Czech Republic for a quantity of BMP-1s built in East Germany.
The approval was reported by Welt Am Sonntag. The 58 infantry fighting vehicles originally came from the stocks of the National People's Army of the East German Republic. Over 350 of the BMP-1s were sold to Sweden in the early 1990s, following the collapse of the USSR and the reunification of Germany. Sweden designated the PbV-501 infantry fighting vehicles, after testing and some slight modifications.
The infantry fighting vehicles were finally sold out of service in the late 2000s. A considerable number were purchased by a private company in the Czech Republic and an agreement to sell a batch to Ukraine had been reached in 2019, but the deal was blocked by the German government.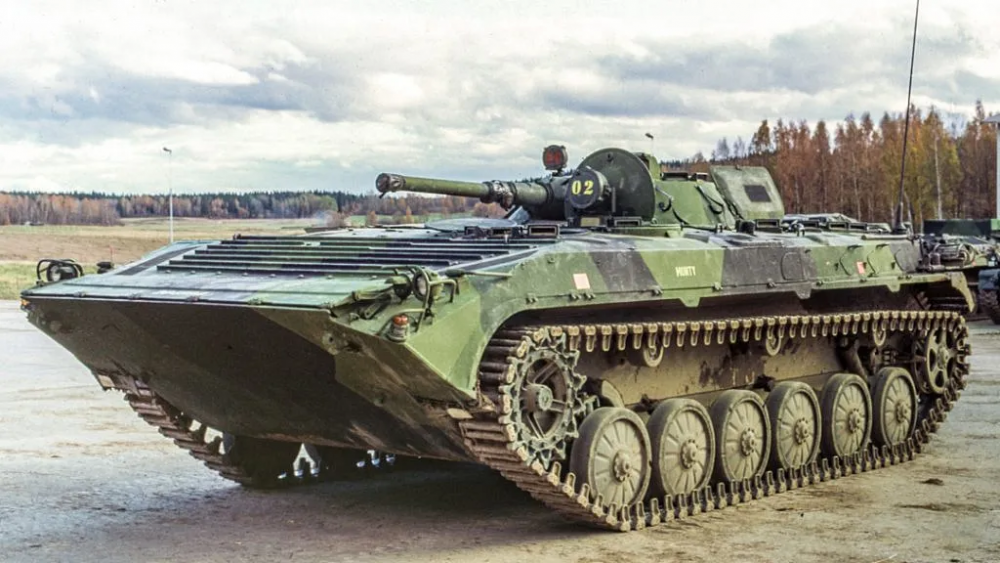 Guns made in Germany, even those made in the former communist East German republic, had to be approved before transfer. This is in line with Germany's arms transfer policy which limits the transfer of arms to regions experiencing unrest or conflict. Previously, Estonia had been prevented from transferring East German-made D-30 howitzers it had previously acquired through Finland.
It is reported that the 58 vehicles will not be delivered immediately as they need to be refurbished for transfer. News of the transfer comes as President Zelensky made a request for Australian Bushmaster armored vehicles in an address to the Australian Parliament yesterday. The attrition of Ukrainian armored vehicles has become a concern with the second International Defense Donor Conference for Ukraine, held yesterday in London, highlighting Ukraine's needs for armored vehicles, anti-aircraft weapon systems, long-range artillery systems and ammunition and weapons for coastal defense.